Redefine your
career path
Choose to be part of a
new legal dimension.
Be part of this great team
of On-Demand Lawyers.
Our model allows lawyers to access challenging job opportunities, freeing them from administrative management through technology and support. Together we will challenge paradigms, deliver valuable solutions, and contribute to the success of customer relationships.
Work alongside outstanding professionals in the business, with great expertise and trayectory. You will have access to a collaborative and multidisciplinary community.
Access challenging projects that enhance your experience and knowledge.
Our clients are dynamic, which will allow you to delve into different industries or new practice areas.
Take your digital management to the next level through our technological platform.
Get to know the reality of working in an effective, fluid, and versatile ecosystem.

Experience a work environment that goes beyond your invoiced hours. You can access our training programs, awards, evaluations and feedback, social activities and much more.
Take the challenge, join the team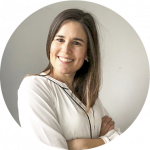 "Being part of Alster has allowed me to continue developing professionally, with the freedom to manage my time, providing services in a much more efficient way through the communication platforms that are implemented at Alster. Also, working at Alster allows me to balance independence with being part of a team of excellent professionals, while creating very important support and collaboration networks that allow us to provide an excellent quality service."
"Working at Alster has a number of advantages over any traditional legal services company. Alster's technological tools allow me to be in contact with clients and other team members in real time and without having to leave home, making my working hours more efficient and productive. This allows me to better organize my time to meet customer requirements and to spend quality time with my family."
What talents are we looking for
We know what drives our professionals and we recognize talent when we see it. Join our network if you want a change and be the protagonist of your career. Join us transforming the legal industry and generating real value for our clients. We bring together an extraordinary team of on demand attorneys committed to delivering a memorable experience to each of our clients.
Of our attorneys have more than 10 years of professional experience.
Of our attorneys value Alster's flexible model.
Of our attorney affirms that Alster is a key partner for independent attorneys.
We ensure that the network is composed of the best talent. Only five steps to start the change.
Visit our site, press "JOIN US " and provide your information.
You will receive our " Alster Genome" test, an evaluation of abilities and personal traits.
We will invite you toa personal interview (competency model).
We check your references.
Signature of the service provision contract.
We see opportunities where others see problems, generating real value for our clients and team.
At Alster we work in digital mode. We create solutions and technology of value to our clients, as well as to effectively enhance our internal management.
With our Alster platform you can access your profile, workflows, indicators, evaluations and define the job opportunities that you want to manage, among other features.
Be part of the new legal dimension